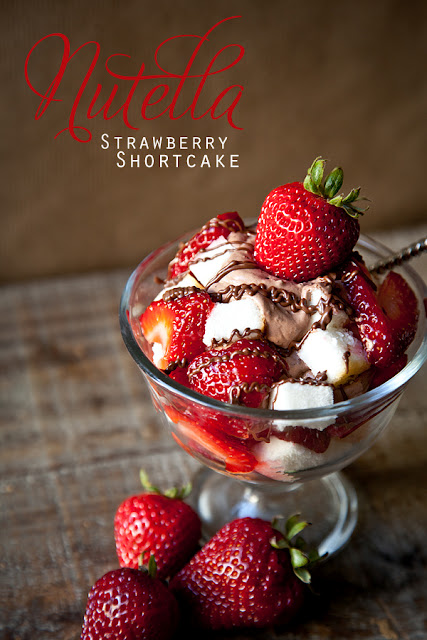 via WhipperBerry
Nutella Strawberry Shortcake
Serves 4-6.
Ingredients:
1 lb. of strawberries
1 T. Sugar
1/2 c. milk
1 small box of chocolate instant pudding
1 carton of Cool Whip
1/4 c. of Nutella
1 angel food cake
Instructions:
Clean and hull strawberries and cut into bite size chunks. Sprinkle with sugar, toss and chill for one hour.
In a large bowl whisk together milk and pudding until smooth. Add Nutella and whisk again until smooth. Combine with Cool Whip and chill for about an hour.
Cut angel food cake into bite size pieces. Layer cake, strawberries, and Nutella cream in a small bowl and drizzle with some Nutella.
♥